US Congress set to close the loophole on the use of synthetic nicotine in Electronic Nicotine Delivery Systems (ENDS)
Nicotine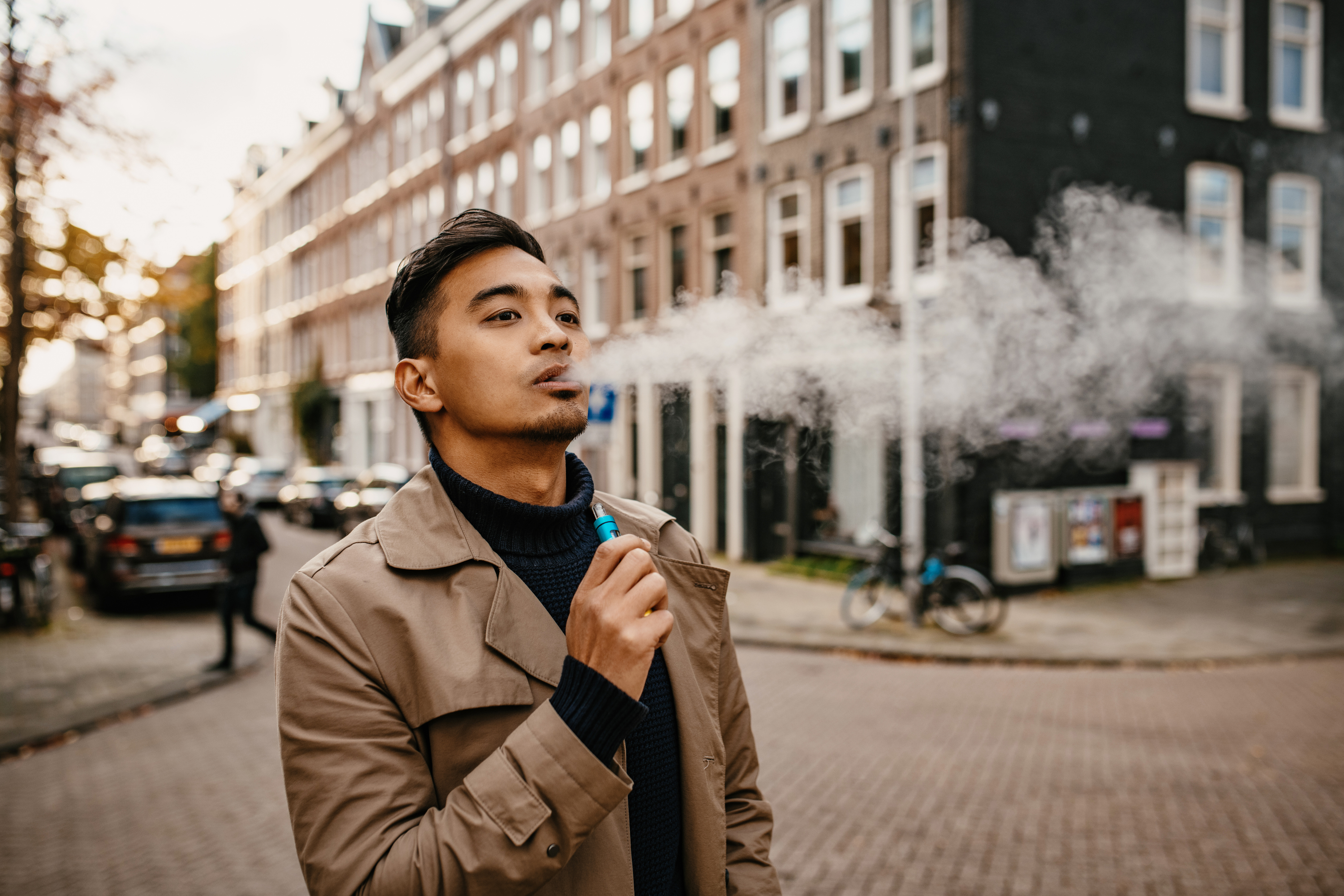 Broughton's Chief Commercial Officer, Andy Mooney, discusses the latest synthetic nicotine legislation and what this means for ENDS manufacturers.
The US Congress is set to extend the Food and Drug Administration's (FDA) authority over tobacco products to include synthetic nicotine in products such as vapes and oral nicotine pouches. This will bring these products into line with tobacco-derived nicotine products. The new regulations will be announced as part of the US lawmaker's long-term spending bill, which also includes aid for Ukraine, support for fighting the COVID pandemic and funding to keep the government running. It is therefore expected that the bill will pass without amendment.
What is Synthetic Nicotine?
Synthetic nicotine, also called tobacco-free nicotine, is a synthesized form of nicotine produced via a chemical process instead of extraction from tobacco. Recent improvements in manufacturing processes have enabled producers to mimic the enantiomeric ratio of tobacco-derived nicotine. Synthetic nicotine is relatively new, and the main reason most e-cigarette manufacturers do not use synthetic nicotine is that it tends to be more expensive than tobacco-derived nicotine. There is also far less infrastructure to create synthesized nicotine from scratch compared with the well-established facilities for harvesting nicotine from tobacco plant materials.
Regulating Synthetic Nicotine
Currently, the FDA defines 'any product made or derived from tobacco and intended for human consumption, including any component, part, or accessory of a tobacco product' as a tobacco product. Under this description, e-cigarettes that contain tobacco-derived nicotine e-liquids are subject to the Premarket Tobacco Product Application (PMTA) regulatory framework, while those that contain tobacco-free nicotine are not. However, some US lawmakers and anti-tobacco lobbyists have long discussed closing this apparent loophole in US tobacco regulation because they feel it has enabled manufacturers to introduce tobacco-free nicotine products to the market without regulatory oversight. There has been particular concern about the use of youth-friendly e-liquid flavours and marketing, which the FDA has had no authority to challenge. The draft of the government spending bill, which is expected to become law this week, includes new language that would give the FDA explicit authority to regulate synthetic nicotine products.
How Broughton can support
When the bill is passed, manufacturers will have 60 days to file a PMTA. This 60-day deadline for data submission will be challenging for most tobacco-free nicotine ENDS manufacturers to meet but may not be impossible. There is also the possibility that FDA will use enforcement discretion for those manufacturers who have submitted PMTAs which are filed by FDA. To learn more about the new FDA regulations and submission requirements for synthetic nicotine ENDS in the US market, contact us to book a meeting and talk to one of our Regulatory Service team members.
If you'd like to learn more about regulatory pathways and how they create new business opportunities for forward-looking companies then read our recent Regulatory Digest below:
Can we help you?
Broughton have deep CRO capabilities and an experienced team of scientific and regulatory professionals to manage full service global regulatory projects. Our knowledge of global regulatory pathways offers significant insights that can be incorporated into your project plans. Our mission is to accelerate safer nicotine-delivery products to market; creating a smoke-free future.
Book a meeting with us today to discuss your requirements.