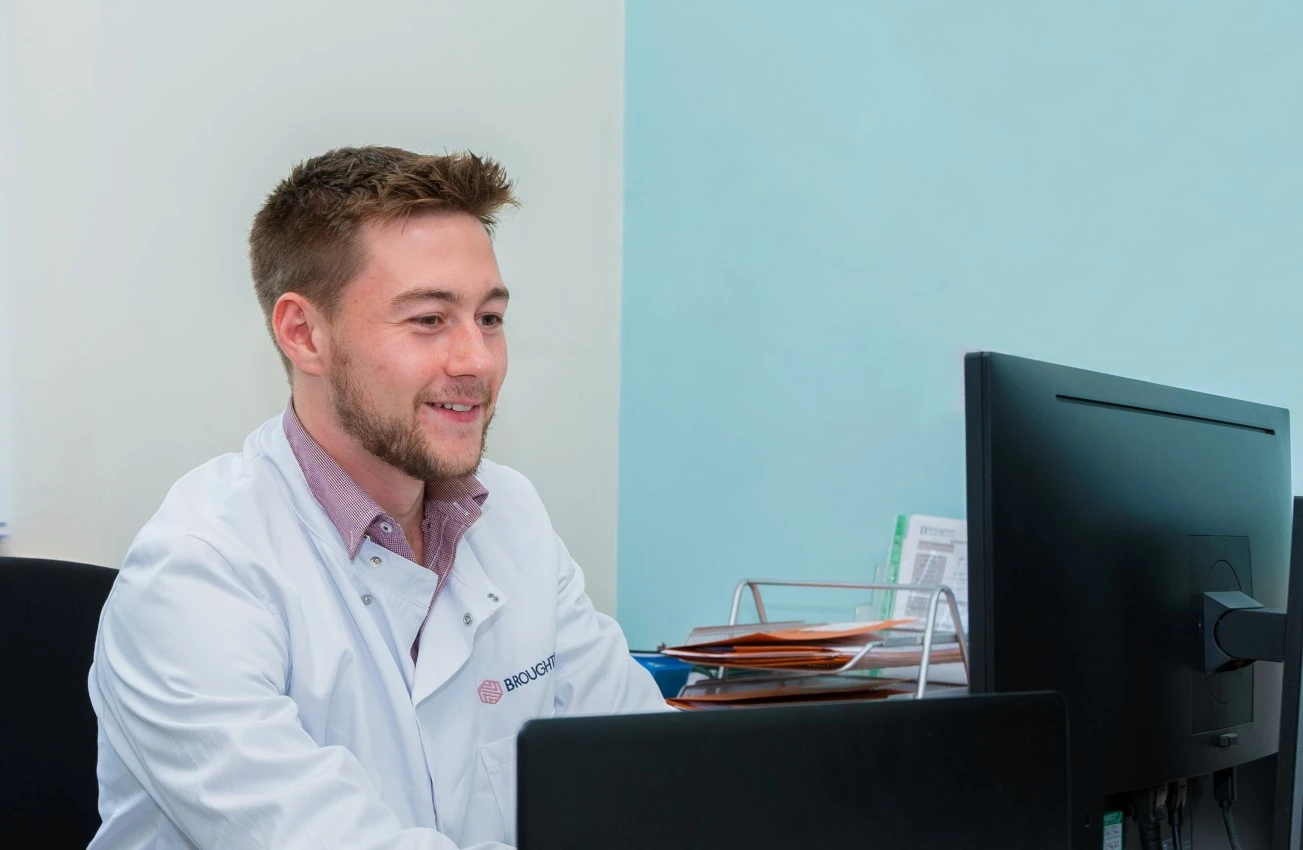 Receive Expert Support at all Stages of your Product Lifecycle
We support pharmaceutical companies with product development and regulatory compliance. With many years of pharmaceutical laboratory services experience and a team of scientific regulatory experts, we can support your pharmaceutical product development project with scientific strategy and analytical testing, risk assessment and toxicological advice, regulatory submission support, and post market compliance. We have a particular interest and experience in novel inhalation and smart delivery systems.
Compliant Testing Facilities
Our in-house testing and compliance laboratories are based in the United Kingdom and comply with UK Good Manufacturing Practice (GMP), and U.S. Current Good Manufacturing Practices (cGMP), UK Good Laboratory Practice (GLP) standards, and are accredited by the United Kingdom Accreditation Service (UKAS) to ISO 17025 Laboratory Accreditation.
They are regularly inspected by the Medicines and Healthcare products Regulatory Agency (MHRA), the U.S. Food and Drug Administration (FDA), and the United Kingdom Accreditation Service (UKAS) to ISO 17025 General requirements for the competence of testing and calibration laboratories.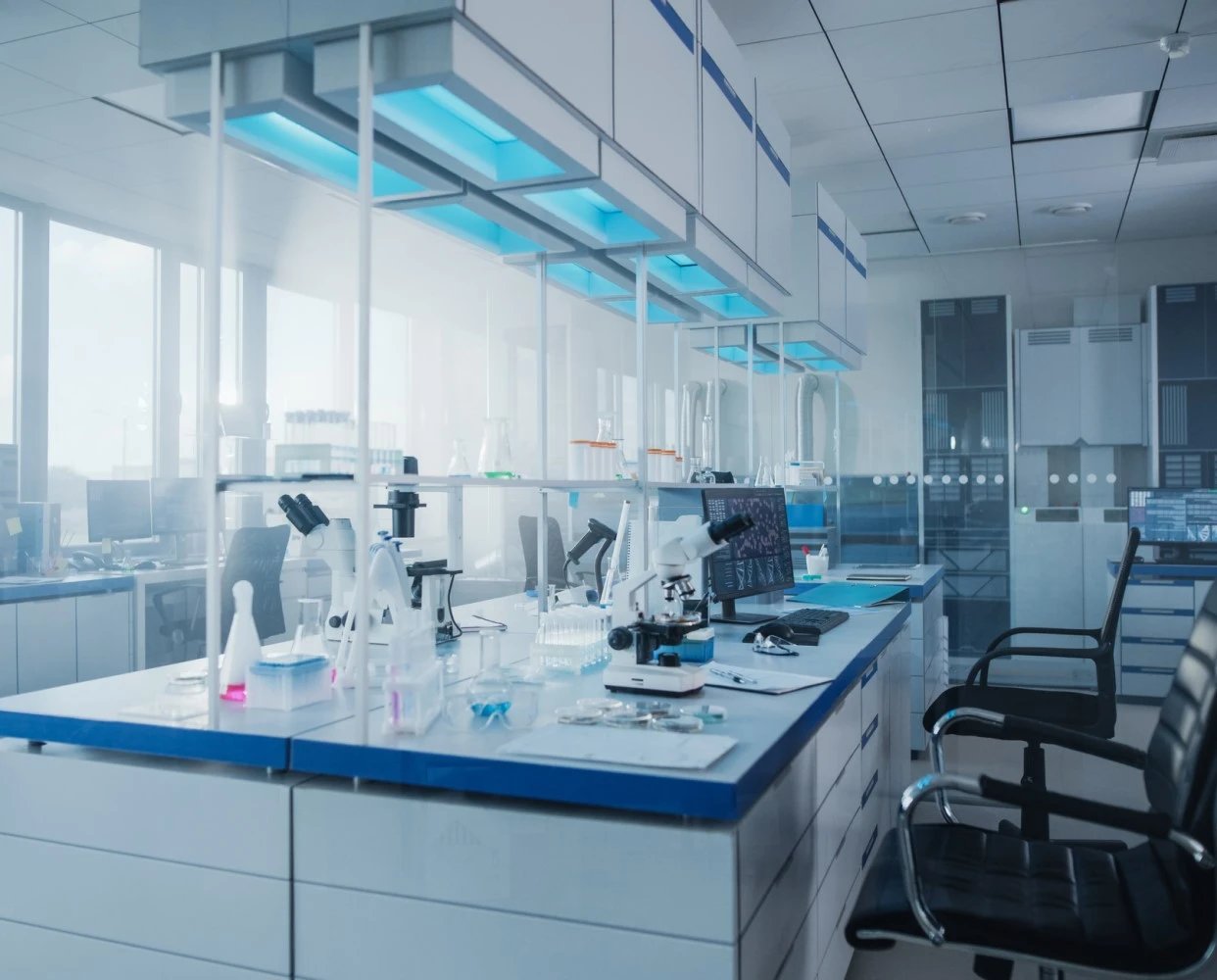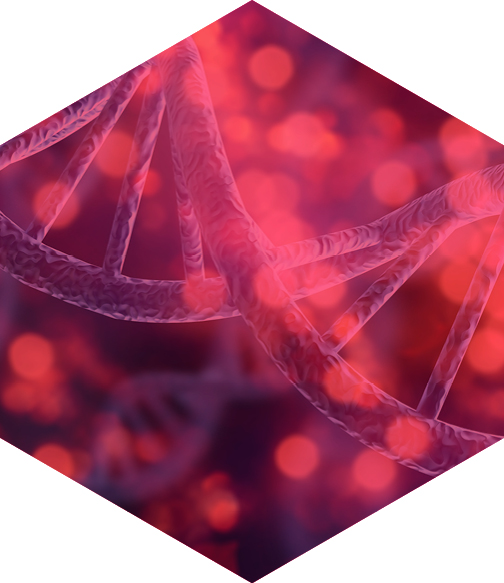 With over 15 years of pharmaceutical testing experience and a world-leading team of scientific and regulatory consultants, we bring a wealth of knowledge and expertise to your project. We offer support both as a wholly outsourced unit or as an ongoing extension of your in-house team.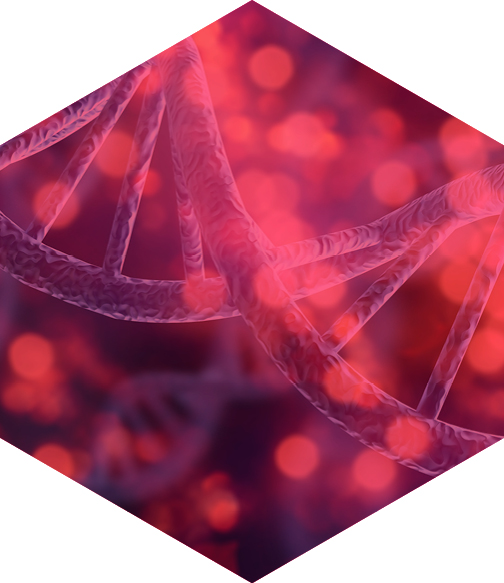 Covering different stages of the pharmaceutical product lifecycle, we ensure you receive the data and insight necessary to inform go/no-go decisions at every stage of your project, reducing risk, increasing efficiency, and maximizing your success.
Analytical Testing
We offer a range of pharmaceutical testing services from our GMP laboratory facility. Our scientific experts help interpret test data to ensure you have the insight necessary to make informed decisions about the next stage of your product development project, regulatory submission, or post market compliance requirements.
We ensure ongoing communication is proactive, timely, and from a subject matter expert that understands your project. Communication is vital to excellent customer service, and we put it at the heart of building a one-team mindset with our clients.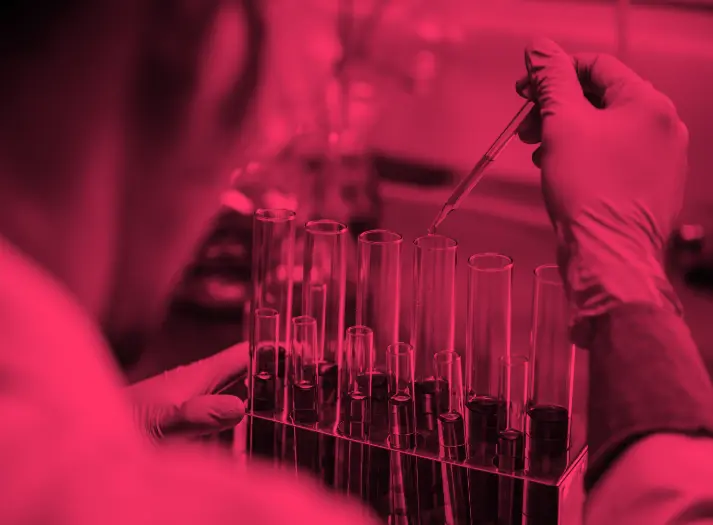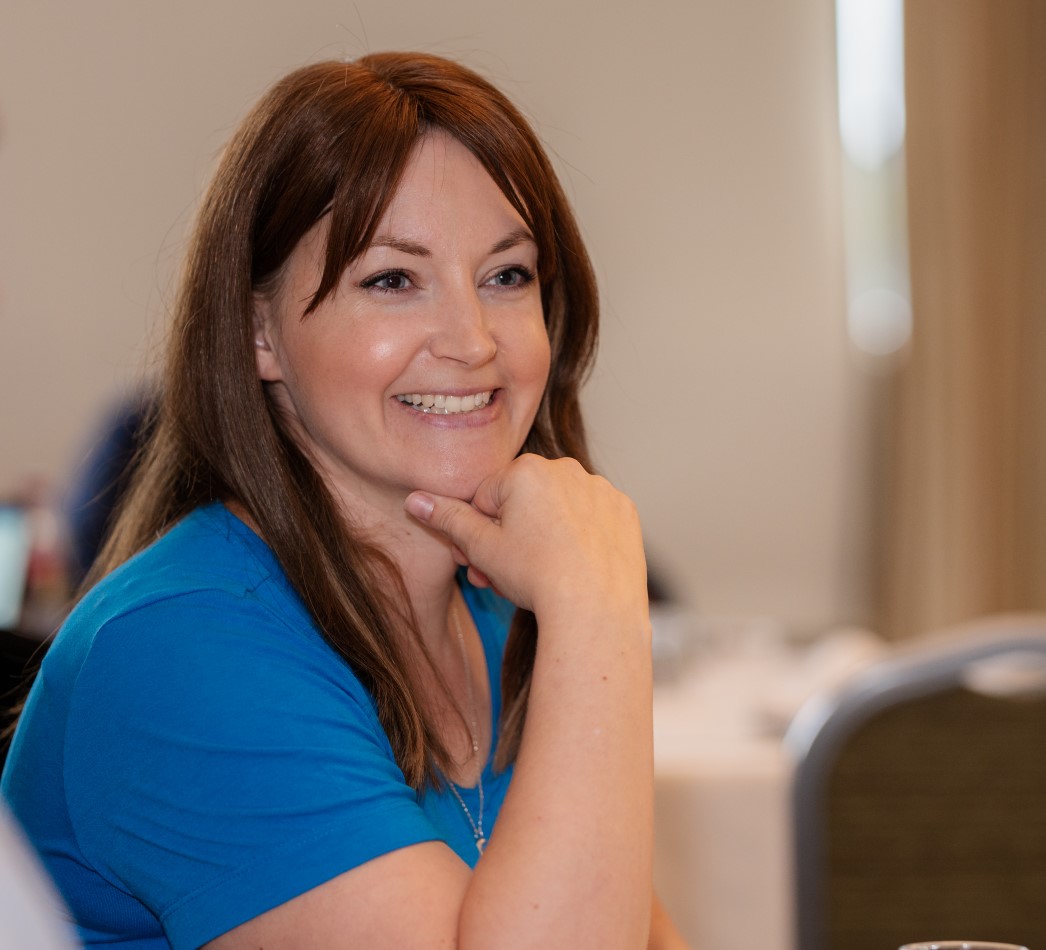 Scientific and Regulatory Consultancy
Bringing years of in-house and consultancy experience from a wide range of pharmaceutical areas, our scientific and regulatory experts will bring additional insight and understanding to your pharmaceutical project. Whether you are looking for a single subject matter expert to augment an in-house team or a bespoke cross-functional team to manage an entire project, we have the breadth of consultant expertise to help you succeed.
With a dedicated Technical Project Lead to ensure the efficient running of your project, you will have access to the right expertise at each stage of your project. You will also benefit from smooth transitions between the different phases of the development lifecycle and an integrated, collaborative approach across scientific disciplines.
Pharmaceutical Regulation
With extensive experience helping clients complete regulatory dossiers for global regulatory bodies, we offer expert guidance and tailor-made scientific strategies supported by regulatory insight and troubleshooting across your pharmaceutical project. We can help you navigate the different stages of a regulatory application, from product development to regulatory submission and post market compliance.
We frequently collaborate and work with the following regulatory bodies:
MHRA
FDA
European Medicines Agency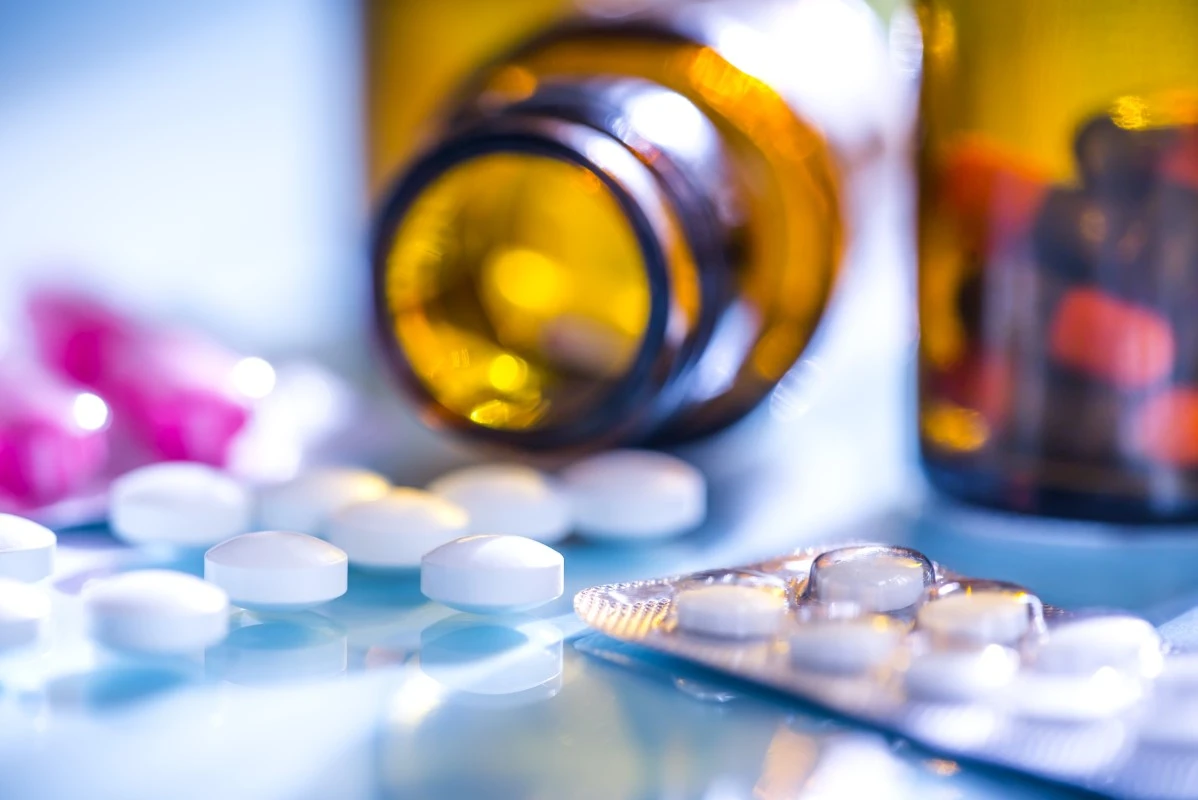 Pharmaceutical Services Resources
Learn more about how we can help bring your pharmaceutical product to market through high-quality analytical testing integrated with expertise in scientific strategy and an understanding of global regulatory pathways.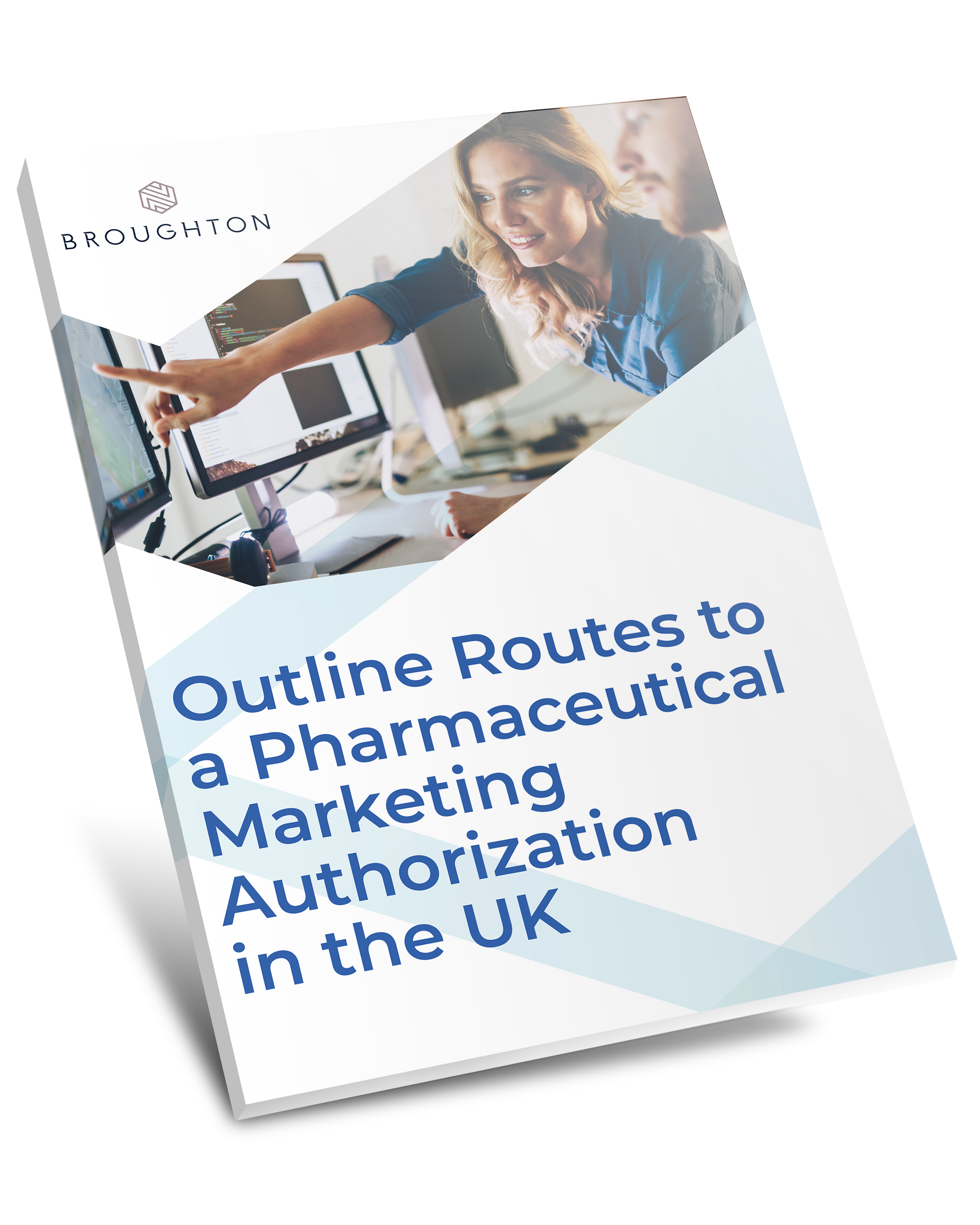 A Guide To Pharmaceutical Marketing Authorization in the UK
The MHRA is now a stand-alone body issuing national authorizations only. This infographic outlines the routes to a Pharmaceutical Marketing Authorization in the UK.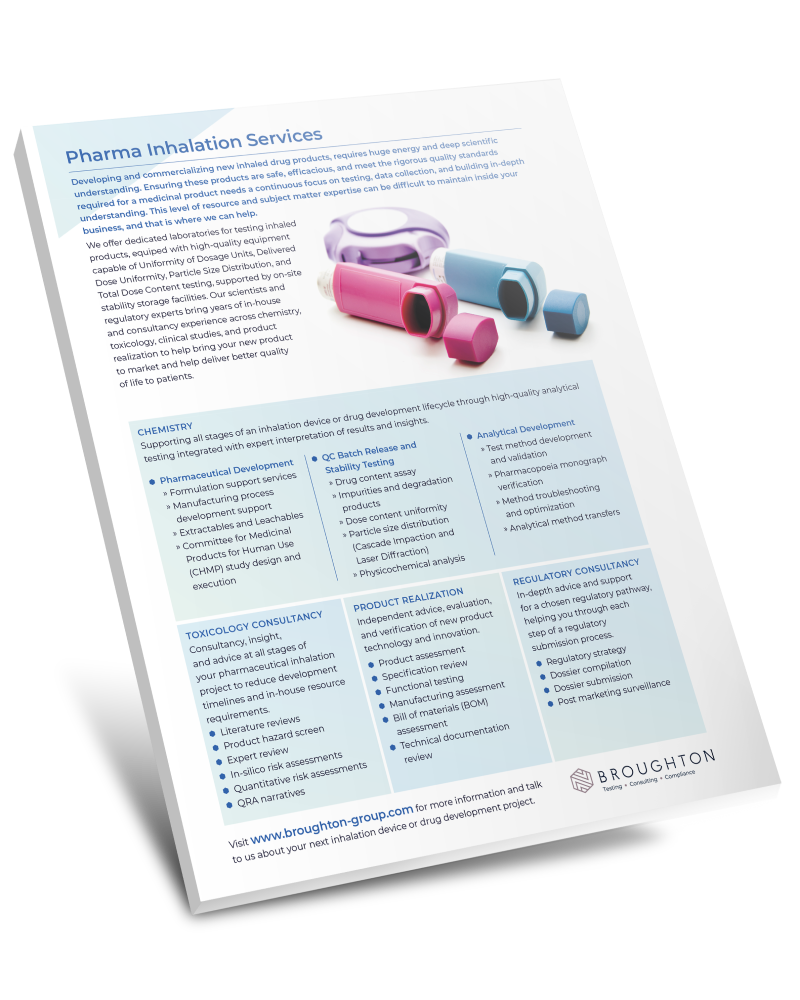 Pharma Inhalation Services
Developing and commercializing new inhaled drug products, requires huge energy and deep scientific understanding. This level of resource and subject matter expertise can be difficult to maintain inside your business, and that is where we can help.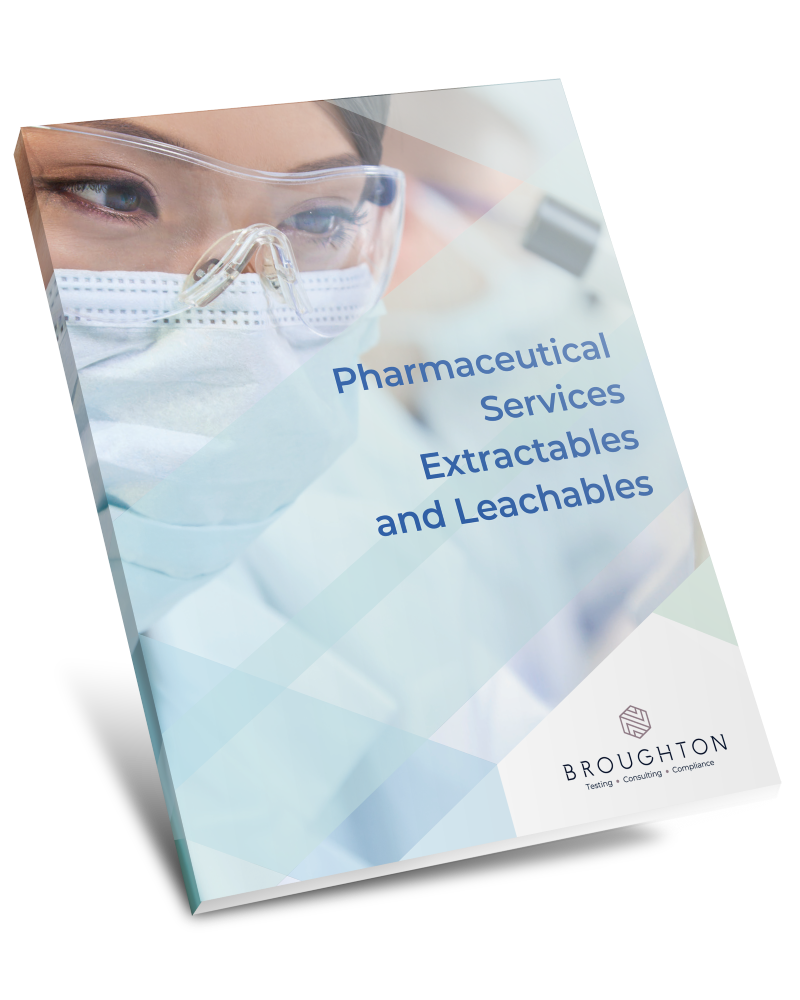 Pharmaceutical Services - Extractables and Leachables
The evaluation of extractables and leachables (E&L) is an essential component of the pharmaceutical development process.
Pharmaceutical Industry Insight and Expert Opinion
Learn more about our activities and gain insight from our scientific and regulatory experts
Visit the blog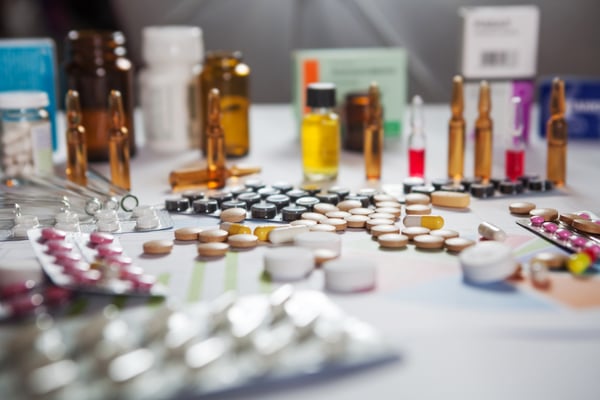 Broughton expands analytical testing services with a one-stop solution for Extractables and Leachables.
AIT (Association of Inhalation Toxicologists) was held at the AstraZeneca facility in Gothenburg, Sweden, in May.
Respiratory disease is a huge global issue, with asthma and chronic obstructive pulmonary disease (COPD) affecting hundreds of millions globally.