Behind the scenes as a Broughton Team Leader
Employee Stories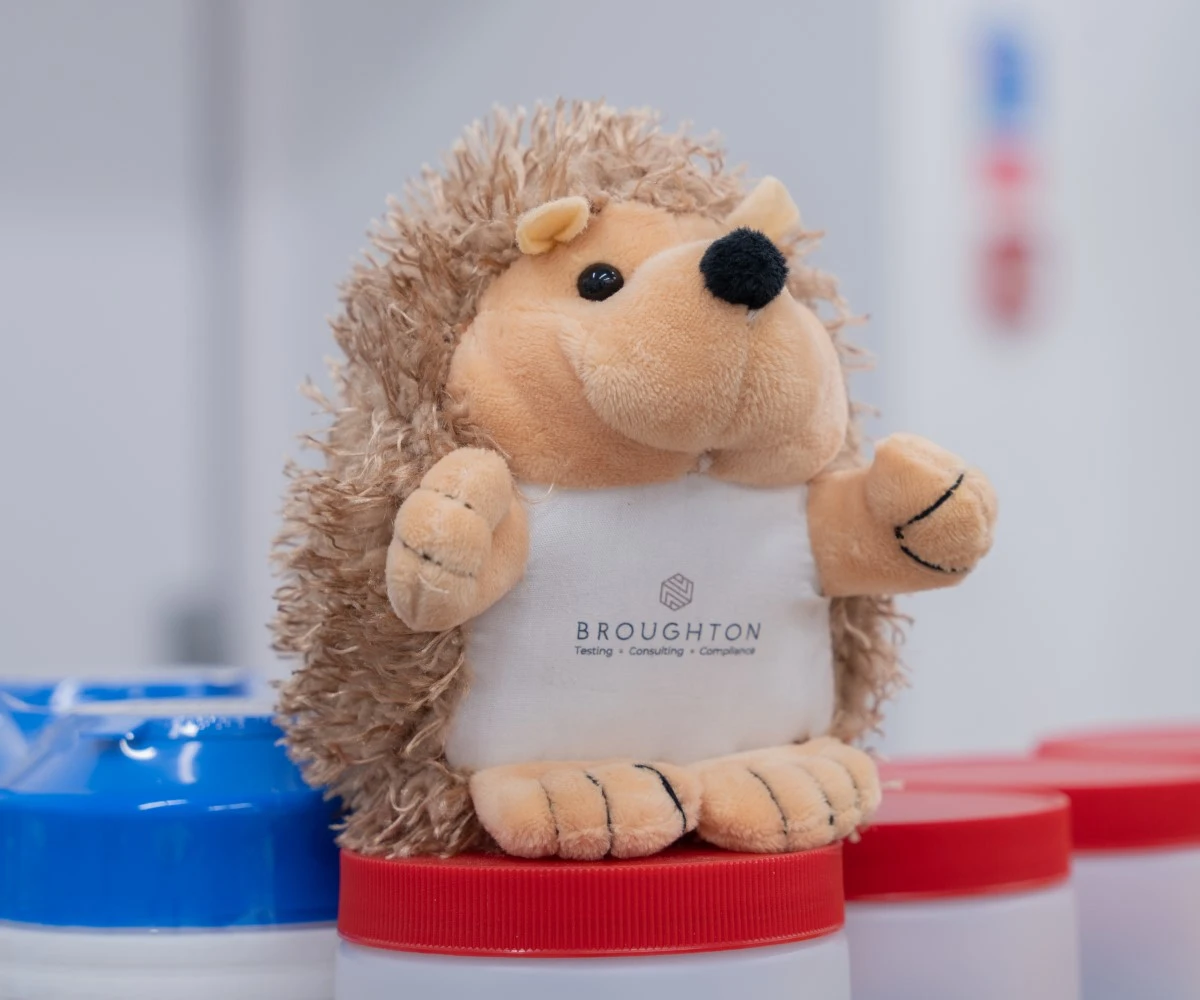 According to Indeed, one of the most common reasons why people change jobs is for more flexibility. In particular, mid-career professionals look for a better work-life balance and a positive work environment that suits their home life requirements. Here Louise Magilton, a Team Leader in the laboratory at analytical testing and scientific consultancy organization Broughton, shares her experience of changing jobs mid-way through her career.
I achieved my degree in Biomedical Science from Liverpool John Moore's University in 2014 and found a job as a Junior Analyst. I remained at the same company for seven years, being promoted to Analyst and then Team Leader. At this point, I wanted to continue in my role as a Team Leader but also learn more about different business processes and have new career opportunities.
I found the Team Leader opportunity at Broughton and saw that I had many of the skills and expertise that the job description listed — it was exactly what I was looking for. Excitingly, I was successful in getting the role.
My day-to-day at Broughton
As a Team Leader at Broughton, I manage four scientists in the laboratory and help oversee their workflows. As part of my role, I take responsibility for the forecasting, planning and delivery of analytical workloads. I also work very closely with our clients, and keep them up to date with results from the analysis on a regular basis. Keeping things running smoothly for my team is a key part of the job — I'm often trying to find ways to improve the team's efficiency and performance, whether through training or simply providing individuals with the support they need.
My work requires a strong understanding of all relevant regulatory requirements and a thorough understanding of Good Manufacturing Practice (GMP). This means I can ensure all our practices are quality compliant so that our clients can be certain of our results.
My team can have several projects on the go at any one time, and as the Team Leader I have to coordinate with clients and create a testing plan to ensure we deliver results according to the deadline. Once a test plan has been successfully executed, I can generate a certificate of analysis using our internal LabHQ system to verify the results.
Working here has helped me to develop my management skills. I particularly enjoy running one-to-ones and helping my colleagues progress in their careers, which was not possible in my previous role.
In my experience, one of the most exciting benefits for Broughton employees is the Broughton Day, which allows team members to take a fixed day off every three weeks, equating to about 17 additional days of leave per year. This flexibility allows us to get a better work-life balance and enables greater flexibility.
"Louise is a brilliant example of what someone can achieve when they move roles mid-way through their career," explained Helen Jones, Director of Laboratory Services at Broughton. "Her existing expertise and the enjoyment she gets from managing her team allow her to push her team to thrive in their roles and support them as they progress through their careers with Broughton."
If you are thinking about new career opportunities, visit the Broughton careers page to see what roles we currently have available https://www.broughton-group.com/careers.