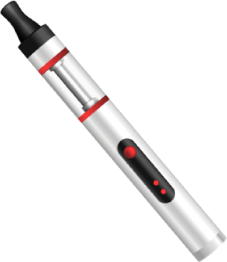 Electronic Nicotine Delivery Systems (ENDS)
ENDS come in many forms representing the diversity in needs of the consumer. Products may be simple in operation with no refilling required and breath activated. At the other end of the spectrum they can be products where the user can customize their device and its use with multiple heating coils, variable power settings and the opportunity to add their own choice of e-liquid.
ENDS contribute to tobacco harm reduction and a smoke-free future by allowing smokers to switch to a product that generates an inhalable aerosol without combustion. This is typically achieved by heating the e-liquid to form an aerosol which is then inhaled.
The aerosol from these products can be understood in terms of its chemical composition. Although there may be compounds present due to thermal degradation of the e-liquids ingredients, due to the absence of combustion, the chemical composition of the aerosol contains far fewer constituents than cigarette smoke. The US FDA list just 33 compounds of particular interest, although they also state that respiratory irritants plus other compounds of interest should be considered in their PMTA for ENDS guidance, June 2019. In practice, not all of the 33 compounds listed in the PMTA guidance, are found when the products are analyzed.

The e-liquids used with ENDS are typically made with propylene glycol (PG), glycerol (VG), nicotine and flavorings.