Key issues affecting the cannabis industry in 2023
Cannabinoids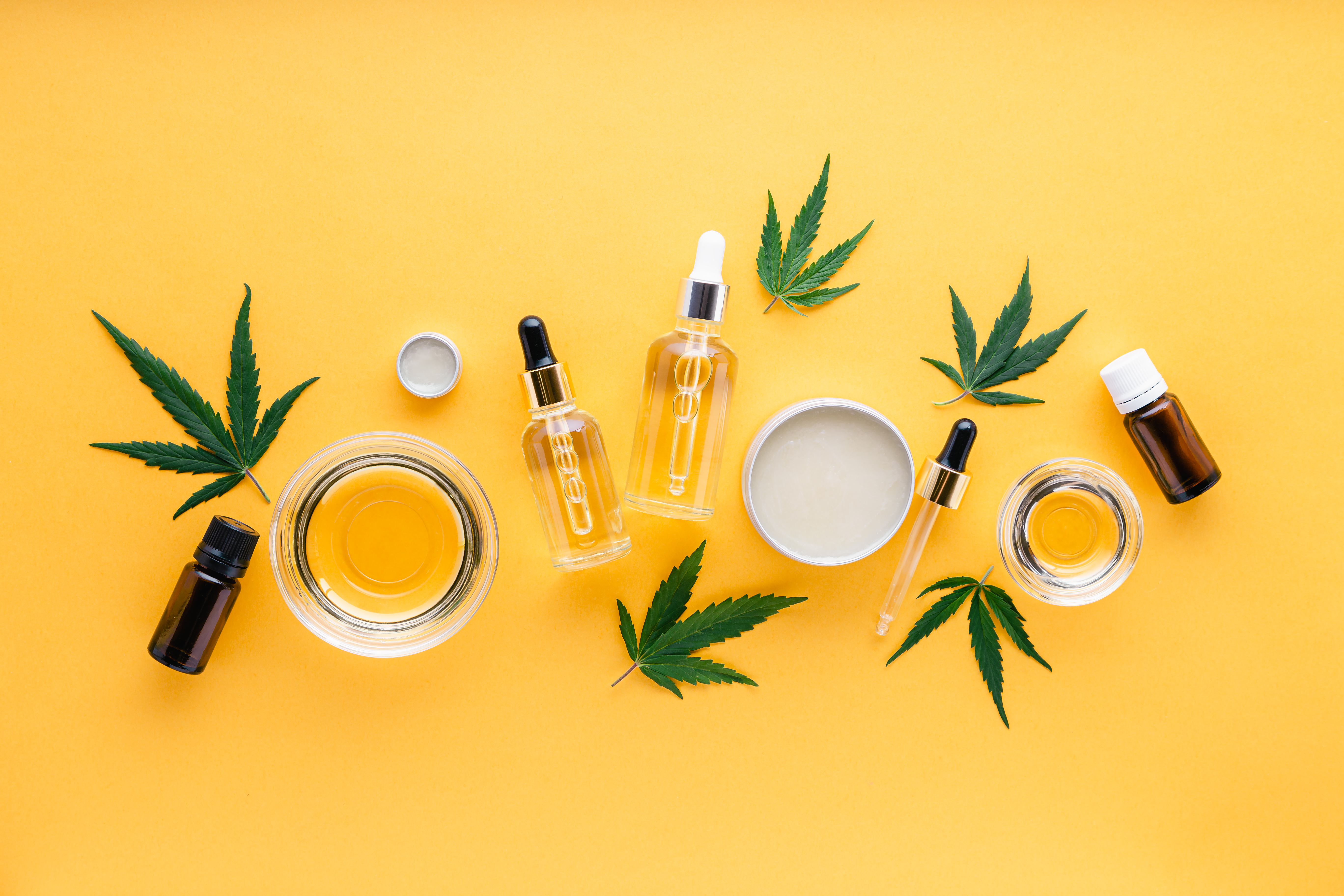 Key issues affecting the cannabis industry in 2023
Broughton's Group Marketing Director, Merran Wrigley, looks at two of the key issues affecting the cannabis industry as we start the new year.
Increasing patient access to cannabis-based medicines
Interest in the use of cannabis for medicinal purposes has been growing for some time. Will 2023 be the year that moves cannabis-based medicines from the margins to the mainstream?
Although many counties may have legalized the use of cannabis for certain medical conditions, access for patients, especially in publicly funded national healthcare systems, along with medical practitioner knowledge remains low to non-existent. There is also growing concern that a focus on legalizing adult recreational use of cannabis in some markets could inadvertently discourage large-scale investment in cannabis-based medical research resulting in less research and development in the new and emerging medical cannabis pharmaceutical sector.
Interest in the medicinal properties of the Cannabis Sativa plant has led to several cannabis-based medical innovations, as scientists look for ways to harness the potential therapeutic benefits of cannabis for a range of health issues.
The development of new, highly purified forms of cannabidiol (CBD), a non-psychoactive compound found in cannabis has resulted in the creation of purified CBD products, which are available as oils, capsules, and other forms. These new pharmaceutical products have shown to be effective in reducing seizures in people with epilepsy, as well as reducing anxiety and improving sleep in people with a range of other conditions.
Another exciting area of research is the development of cannabis-based treatments for chronic pain. Cannabis has long been known to have pain-relieving properties, and several studies have demonstrated its effectiveness in reducing chronic pain in people with conditions such as multiple sclerosis, cancer, and spinal cord injuries. Several companies are now developing cannabis-based pain management products, including creams, patches, and other topical treatments, as well as oral formulations.
There is now a need for national governments to reconsider their approach to how cannabis-based medicines can be accessed by patients. This will require more communication and education about the potential benefits of these new drugs not just for ordinary citizens but also for the medical profession. One great example of how this can be achieved is the medical cannabis pilot program in Denmark.
Since the launch of the pilot program on 1 January 2018, the Danish ecosystem has attracted significant international investment, partnerships, and attention from researchers. As of mid-2021, over 40 companies had been granted permission to cultivate, develop or handle medical cannabis in compliance with EU-GMP standards.
As part of the program, the Danish government also launched a four-year trial prescribing medicinal cannabis within its public healthcare system. The trial was extended for an additional four years in 2021. Under the pilot program, medical cannabis products are either grown and produced in Denmark or imported as finished products from abroad. Medical cannabis can be prescribed by a doctor to all patients and for all types of illnesses. The aim of the program is to address patient demand for medical cannabis and accumulate real-world evidence about the benefits of medical cannabis therapies.
The Pilot Program made medical cannabis available to registered patients and was funded within Denmark's public healthcare system. Patient-Reported Outcomes (PROs) and adverse events are also being tracked helping to build evidence and insight into the category. Some of the medical conditions being addressed are painful spasms caused by multiple sclerosis, chemotherapy-induced nausea, painful spasms caused by spinal cord damage, and neuropathic pain.
Welcome investments or undermining the small innovators?
As the legal cannabis industry continues to grow and evolve, it has attracted the attention of large consumer brands looking to invest in this burgeoning market. A key benefit of these investments is they provide established consumer brands with a way to diversify their product offerings and potentially tap into a new market.
This has led to a surge in investment from brands looking to capitalize on growing consumer interest in cannabis for future business growth. For example, in 2018, Constellation Brands, the parent company of Corona beer, invested $4 billion in Canadian cannabis company Canopy Growth. This move was seen as a strategic investment to position Constellation for future growth in the cannabis-based beverage market. Another example is the partnership between Molson Coors and Hexo, a Canadian cannabis producer, with the aim of developing non-alcoholic, cannabis-infused beverages for the Canadian market.
A further example is the $2 billion investment made by tobacco giant Altria into Canadian cannabis company Cronos Group. This investment is seen as a strategic move by Altria, as it looks to diversify its product offerings away from tobacco and tap into the growing demand for cannabis products. Another notable investment has also been made by global beverage giant Coca-Cola into Canadian cannabis company Aurora Cannabis again aimed at developing non-alcoholic, cannabis-infused beverages. This move is seen as a response to the growing demand for healthier alternatives to traditional carbonated drinks, as well as a recognition of the increasing acceptance of cannabis as a legal and socially acceptable substance.
Investing in the cannabis industry also allows mainstream consumer brands to position themselves as innovative and forward-thinking. This can help to attract new consumers to the brand and increase loyalty among existing customers. It must be highlighted there are also challenges and risks associated with investing in the cannabis industry as the legal landscape surrounding marijuana remains complex and continues to evolve. However, these large multinationals are probably in a good position to invest and see how the market develops over the long term.
Investment in the cannabis industry by consumer brands is not limited to big players. Many smaller niche cannabis producers are growing concerned that their first-mover advantage and success will be eclipsed by the big players, and they may end up being forced out as more multinationals with deep pockets enter the sector and capture both share of voice and sales. Already some legislators in the U.S. and Canada are looking at regulations to protect smaller cultivators and craft manufacturers from the encroachment of big businesses and conglomerates.
Medicinal cannabis and CBD are undoubtedly exciting and vibrant product categories with huge potential to make a positive impact on human well-being and quality of life. However, regulatory frameworks are still in their infancy and will need some time to develop in ways that both encourage investment in research and innovation while ensuring product quality, efficacy, and safety. If, or perhaps more importantly when, governments decide to open their citizens' access to medicinal cannabis and CBD-based therapies they will need to increase knowledge and understanding among the medical profession as well as the ordinary population.
The potential for this industry is enormous, and it is exciting to be part of the journey. The Broughton team will be at Future Cannabis Strategies in London on January 25th and 26th so if you are attending, please visit our stand, and let's continue the conversation.