Broughton shares the highlights from RDD 2022
Pharmaceuticals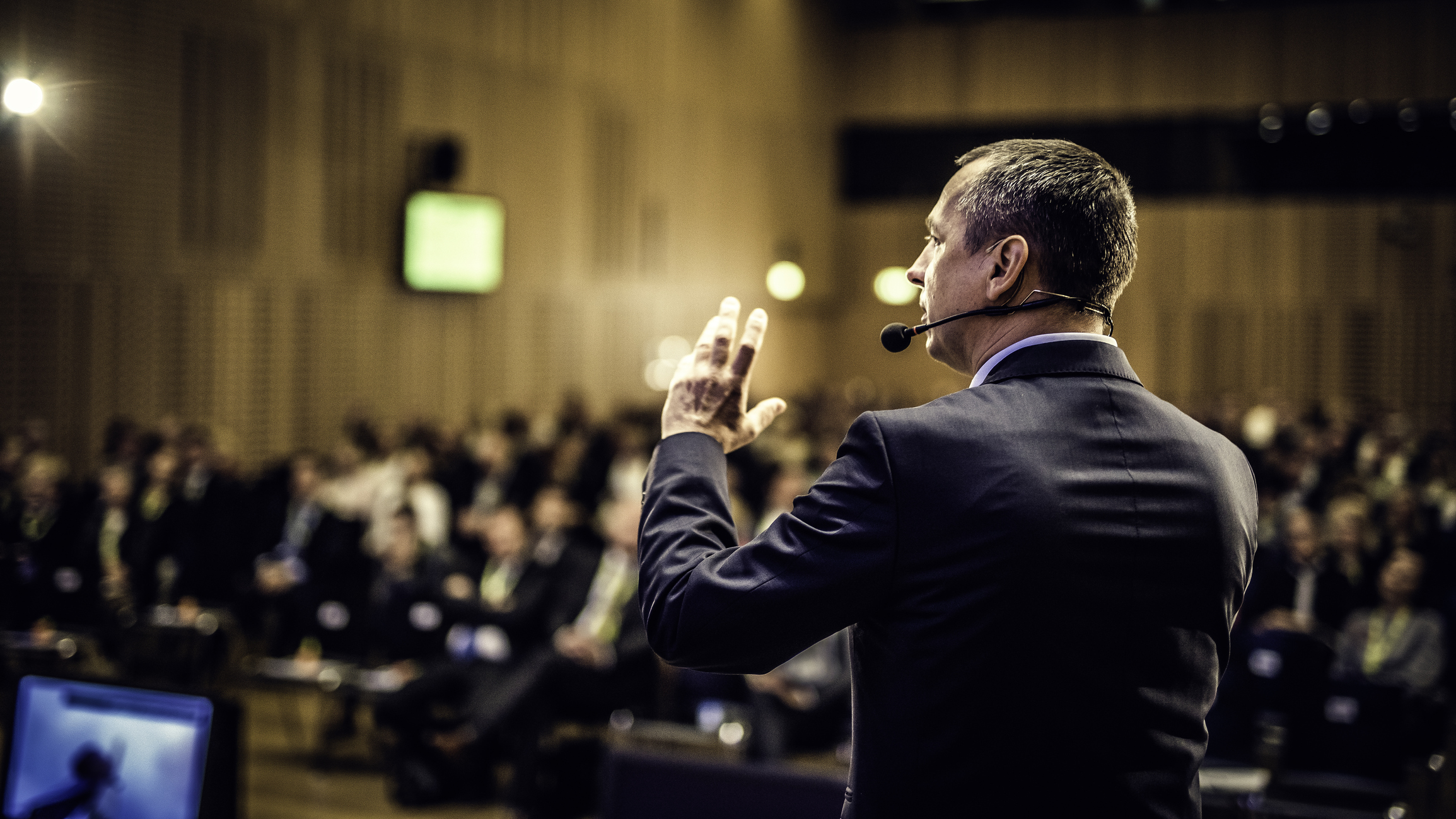 Broughton's Toxicology Managing Consultant Dr. Tony Jones summarizes the highlights and key takeaway messages from the Respiratory Drug Delivery conference (RDD).
Sunny Orlando was the location for the 2022 Respiratory Drug Delivery conference. With over 400 attendees and additional participants joining online this was a fabulous gathering of the movers and shakers in the pharmaceutical inhalation industry. Academics mixed with scientists who in turn were keen to understand what new services the Contract Research Organization (CRO) and Contract Development and Manufacturing Organization (CDMO) community had to offer. It was also really encouraging to see a smattering of innovators introducing their new technology to the world.
The hottest topic at the conference related to how pressurized meter dose inhalers (pMDIs) need to be redesigned to ensure that they do not emit dangerous HFC gases which are contributing to global warming. Regulators are pushing the industry towards dry powder inhalers (DPIs) which are activated by breath as opposed to using propellants. The clock is ticking, and alternative solutions are being sought as explained by Dr. John N. Pritchard in his informative talk on day 1 of the conference.
Day 1 ended with a fascinating talk by Dr. Jason Benker from Monash University in Melbourne, Australia. Dr. Benker and his team have developed a new device using microfluidic aerosol generation via breath activation. Having absorbed the various talks on Day 1, one was left wondering why innovation is not more prevalent in pharmaceutical innovation?
Day 2 began to answer the above question. While regulation is looking to help the industry move away from MDIs, factors including regulatory approval cost, production cost, and ease of use are leading to resistance to change. Dr. Jag Shur tried to show the path forward in his interesting talk but there is much still to do.
Coming back to the topic of innovation, Recipharm held an interesting workshop on Day 2 explaining how the use of soft mist inhaler technology is growing, partly in response to delivering biologics in the post COVID world. Nebulizers were covered on Day 3 when Dr. John N. Pritchard was back on the podium introducing the audience to a collaboration he has underway with NebuFlow introducing surface acoustic wave (SAW) nebulization into a new device. The product is in the prototype phase and additional funding has been raised to continue its development.
In summary, a really informative conference with great talks and superbly organized by the RDD2022 team. We'll be back in 2023 when the location shifts to Paris, on this occasion armed with many more hedgehogs (you had to be there….)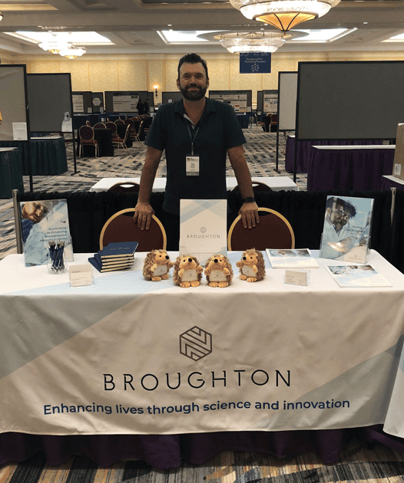 Photo - Dr. Tony Jones at the Respiratory Drug Delivery Conference (RDD)
Can we help you?
If you would like to learn more about how Broughton can help support your pharmaceutical product development lifecycle, contact us to book a meeting.
Broughton is an independent life sciences contract research organization serving a global roster of clients. Our in-house laboratory testing facilities are GMP and GLP compliant and regularly inspected by the Medicines and Healthcare products Regulatory Agency (MHRA), US Food and Drug Administration (FDA), and United Kingdom Accreditation Service (UKAS). With over 15 years of scientific experience and a world-leading team of scientific and regulatory consultants, we support our partners in bringing innovative products to market to deliver better health outcomes for patients.