Australia tightens existing nicotine vaping laws to rule out importation
Nicotine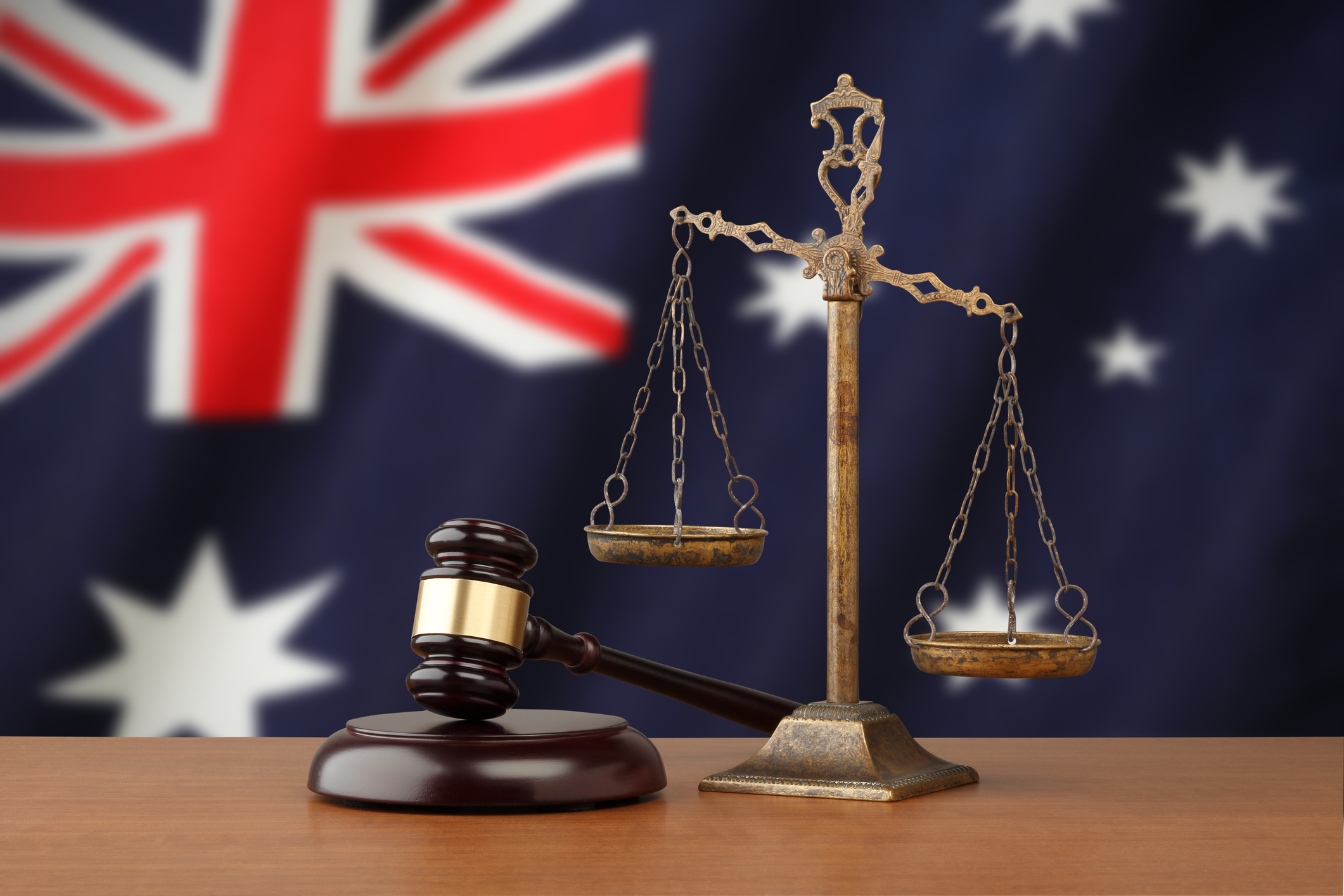 Broughton's Head of Regulatory Affairs, Lloyd Smart discusses the Australian Government's recent announcement regarding existing nicotine vaping laws which now rule out importation of certain products.
Australia has tightened its existing vaping laws. From the 1st October 2021, it is illegal to purchase or import nicotine vaping items like nicotine e-cigarettes, nicotine pods, and liquid nicotine from overseas without a valid doctor's prescription. The ruling was already in place for local purchasing of such products, but the change now captures importation.
It remains illegal for other Australian retailers, such as tobacconists, 'vape' shops, and convenience stores, to sell you nicotine vaping products, even if you have a prescription.
These changes reinforce the need to have a doctor's prescription before purchasing nicotine e-cigarettes from any source and that these products can only be legally used by the person named on the prescription (script).
Changes affected by the new law
What products are affected by the new law:

It should be noted that currently there are no approved nicotine vaping products on the Australian Register of Therapeutic Goods
This means your doctor in Australia will either need to:
• apply to the Therapeutic Goods Administration (TGA) for access to the unapproved product before they give you a prescription. or
• provide you with a script for a 3-month (or less) supply of nicotine vaping products if you intend to use the Personal Importation Scheme to buy the products from an overseas website.
It should be noted that the Therapeutic Goods Administration does not assess the safety, quality, and efficacy of 'unapproved' nicotine vaping products and thus the quality of any chosen product in this category will remain unverified.
Classified nicotine replacement therapies (NRTs) which include sprays, patches, lozenges, and chews, that do not require a prescription, will continue to be available from pharmacies and some retail outlets.
The flowchart below presents the steps involved in gaining legal access to nicotine e-cigarettes in Australia.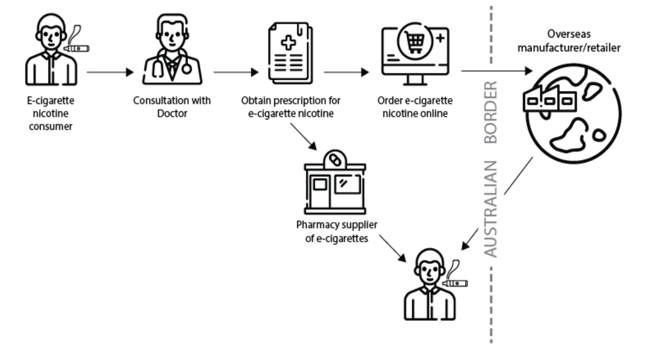 Full version available from https://www.tga.gov.au/nicotine-vaping-products-information-consumers
Australian Government
The Australian Government believes these changes balance the need to prevent adolescents and young adults from taking up nicotine vaping products while allowing current smokers to access these products for smoking cessation with appropriate medical advice.

The tightening of regulations around nicotine-containing vaping products signals a further regulatory hurdle in supplying such products to the Australian market. At the time of writing some 100 nicotine-containing medicinal products were registered with the Australian TGA and suggests the non-prescription medicinal product route may be the best path to registration. The TGA has published a full set of guidance for the sponsors of such medicines https://www.tga.gov.au/standards-guidelines-publications-otc-medicines.

The Australian standards are closely aligned with the UK/EU approach to the authorization of medicines- Broughton has experienced Consultants covering all aspects of medicinal products and nicotine-containing consumer products.

For Clients looking to enter either emerging or mature markets, Broughton have the capacity and reach to guide you through global regulatory pathways. Reach out to us for advice.
To find out more contact us to arrange a meeting.
Can we help you?
Broughton have deep CRO capabilities and an experienced team of scientific and regulatory professionals to manage full service global regulatory projects. Our knowledge of global regulatory pathways offers significant insights that can be incorporated into your project plans. Our mission is to accelerate safer nicotine-delivery products to market; creating a smoke-free future.
Book a meeting with us today to discuss your requirements.