Whitepaper: Why Cannabinoid analytical methodologies are the foundations of building a mainstream cannabis industry
In this whitepaper, we discuss the range of validated analytical methods required to support the comprehensive characterization of various dosage forms of cannabinoid products. The analytical methodology is discussed in detail with a focus on the accuracy, robustness, sensitivity, and high levels of specificity required to analyze these products. Additionally, the rationale for why this specific range of analytical methods is needed is examined.

This whitepaper forms a high-level summary of our recommended approach to cannabinoid analytical methodology. Analytical methods are an essential consideration for manufacturers working with these products to monitor the safety and quality of the products to comply with key regulations or to submit regulatory dossiers.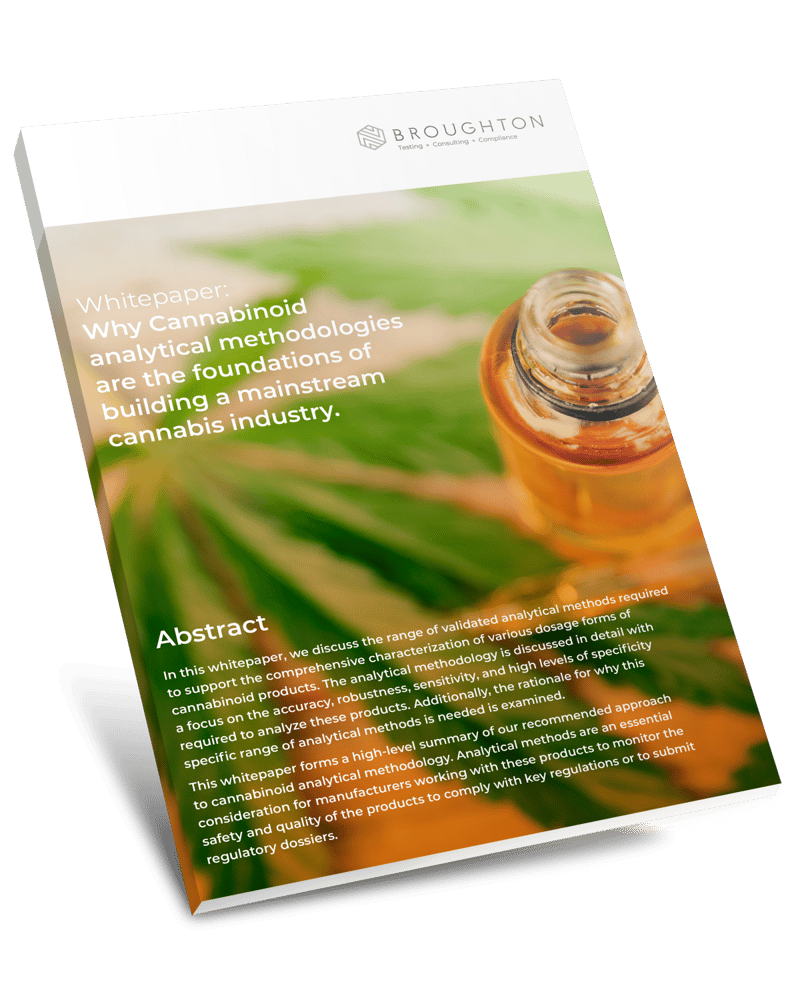 Complete the form below to download now: