Whitepaper: Does CBD Really Harm the Liver?
The Food and Drug Administration (FDA) and the European Food Safety Authority (EFSA) have voiced concern over CBD-containing products being made available on the market, with the exception of certain approved drugs such as Epidiolex and Sativex. Epidiolex is a cannabis-derived CBD oral solution prescribed for the treatment of refractory epilepsies, while Sativex, which contains both THC and CBD, is approved for the symptomatic relief of spasticity in adult patients with multiple sclerosis. Both the FDA and EFSA have raised several concerns about CBD as supplements, and as an ingredient in food and drinks, citing potential liver damage as a possible side effect.

But is CBD really that toxic to the liver? To find out, toxicologist Cristelle Santos takes a closer look at the scientific evidence.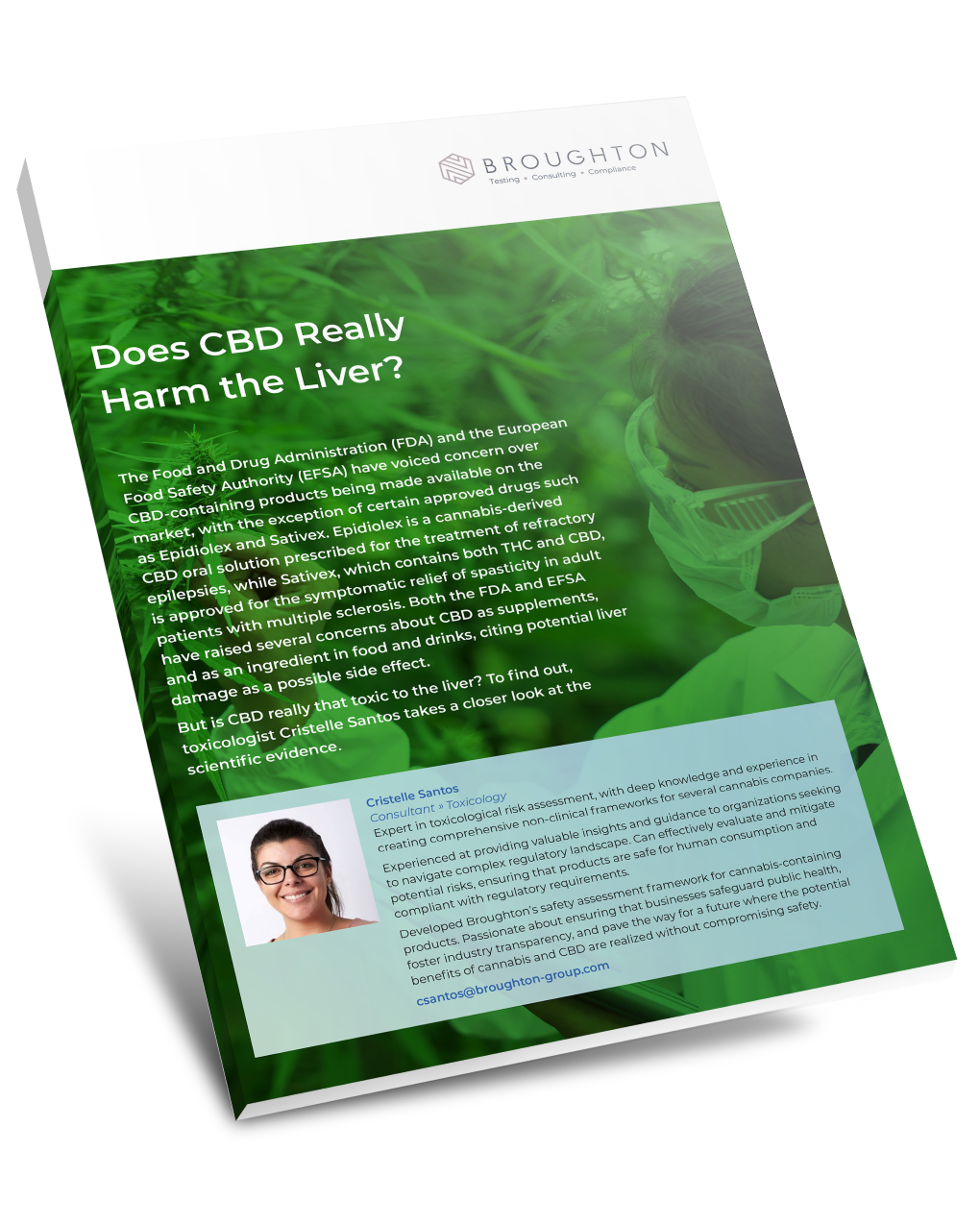 Complete the form below to download now: