Technical Due Diligence - Product Realization Services
Whether you are a large-scale company, a mid-size organization or a smaller scale start-up our product development and regulatory experts can help you meet expectations at key milestones in your product development project to better inform decision making and investment choices.

We help identify any weaknesses or gaps in the early stages of product development and support with optimization or re-design to save time and costs later in the project. We understand one size doesn't fit all so offer a range of services to meet your strategic business needs.
Learn how we can help reduce costs and increase speed by enabling the right decision at key moments to avoid costly mistakes, delays, or reworks later in the project.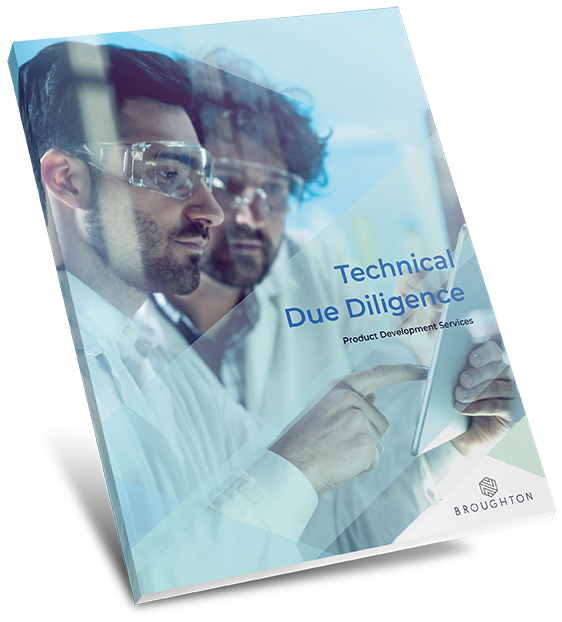 Complete the form below to download now: