Whitepaper: Review of the degradation pathways of cannabinoids, the potential impact on medicinal and consumer products, and discussion of mitigation solutions
In this whitepaper, Broughton discusses the susceptibility of cannabinoids to degrade and summarizes the main degradation pathways of the primary cannabinoid products on the market; tetrahydrocannabinol (THC) and Cannabidiol (CBD). The degradation pathways of these products are reviewed with consideration of the potential impact on product effi cacy, consumer safety, and regulatory and legal compliance. A high-level review of how these degradation pathways may impact different dosage forms is provided, along with a consideration of how the formation of these breakdown products may be mitigated.
This whitepaper forms a high-level synopsis of cannabinoid degradation, an important consideration for manufacturers working with these products to comply with key regulations or with the intention of submitting regulatory dossiers.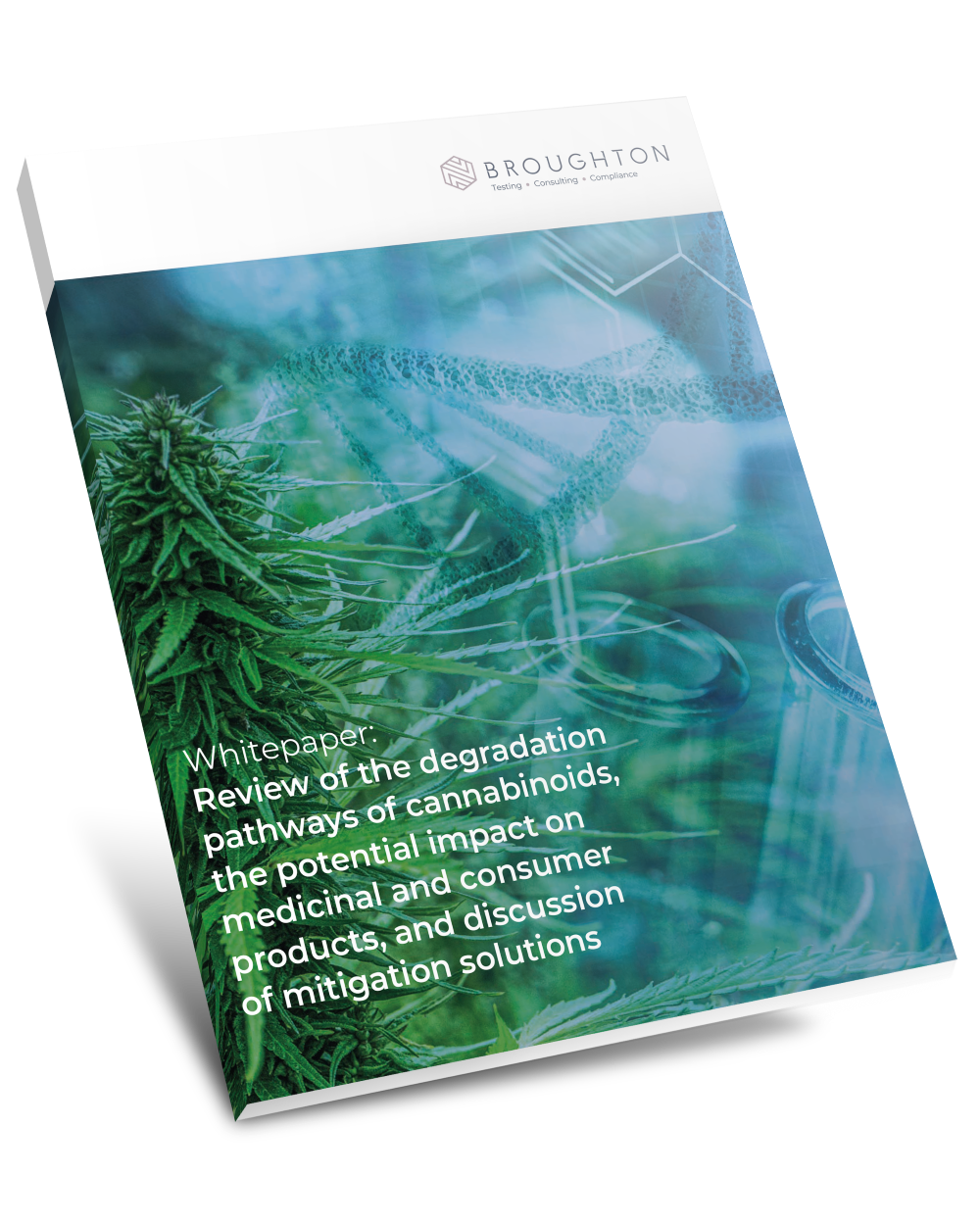 Complete the form below to download now: